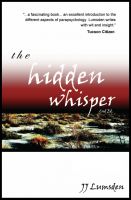 The Hidden Whisper
by

Bennion Kearny
Written by real life Experimental Parapsychologist: Dr. JJ Lumsden - The Hidden Whisper is the critically acclaimed mystery novel and popular science book rolled into one. Follow the exploits of fictional parapsychologist Luke Jackson as he investigates the cause of a poltergeist outbreak, and learn all about: ESP, Psychokinesis, Ghosts & Poltergeists, and more.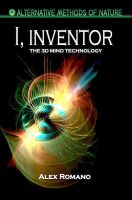 I, Inventor. The 3D Mind Technology
by

Alex Romano
The 3D MIND Technology is a scientific way to activate visual imagination and start creating unlimited virtual objects. The Technology helps building and testing working prototypes of any technical idea effortlessly at no cost without making a sample physically. The Technology turns a person into an advanced and productive inventor, actually a genius able to construct anything from nothing.