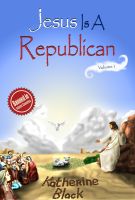 Jesus Is A Republican
"Jesus Is A Republican" is a picture book specifically for Christian fundamentalists and those who identify with the Tea Party. For adults, it reinforces conservative political beliefs, and for children it instills conservative values with passages from the Bible accompanied by explanations, along with full-color illustrations from award-winning illustrator Aron Vaisvila.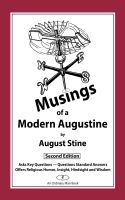 Musings of a Modern Augustine
Musings of a former fundamentalist Christian pastor about his dilemmas of depression, religion, unemployment, divorce, hearing voices, aspergers, autism spectrum, and the usual multitude of mistakes humans make. Humor is used to make his story quite enjoyable and uplifting. It combines his best stories from a lifetime of writing.