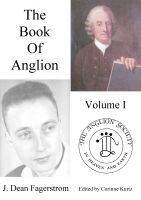 The Book of Anglion - Volume I
by

J. Dean Fagerstrom
The Book of Anglion - Volume I is the first of 4 volumes that confirm, using basic mathematics and prime numbers, the revolutionary truths given to Emanuel Swedenborg by the Lord. This book will proclaim that death really means resurrection and that angels can now communicate more openly to those who are receptive to their suggestions. A spiritual awakening in Christianity is in the offing.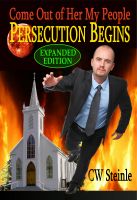 Come Out of Her My People: Persecution Begins Expanded Edition
by

C.W. Steinle
The explosive tinderbox of hatred towards Christians by the immoral majority is beginning to ignite. And the persecution of the saints is the final prophecy that will substantiate the assumption that America is the Great Harlot of Revelation. This 2013 Edition includes the complete Fourth Edition of "Come Out of Her My People", "The Last Enemy of Christ", and "Words that Split the Rocks".