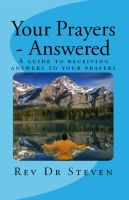 Your Prayers - Answered
Have you ever dreamed that you could have whatever you want? God has the solution to every problem that you have, health, wealth and happiness can be yours. God Will answer your prayers and freely give you more than you could ever imagine, you just have to know how to ask and that is what I am going to show you in this book "Your Prayers - Answered"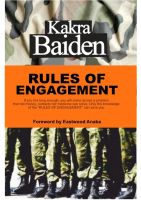 Rules of Engagement
Life is full of problems. It could be marital, financial, spiritual or medical. Your ability to solve them will determine how happy you are.Now is the time to learn how to pray before the evil days come. In "RULES OF ENGAGEMENT," you will learn how to use the spiritual weapon of prayer, and be victorious over evil, when it comes knocking at your door.