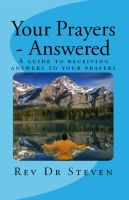 Your Prayers - Answered
Have you ever dreamed that you could have whatever you want? God has the solution to every problem that you have, health, wealth and happiness can be yours. God Will answer your prayers and freely give you more than you could ever imagine, you just have to know how to ask and that is what I am going to show you in this book "Your Prayers - Answered"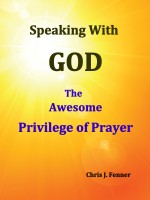 Speaking With God: The Awesome Privilege of Prayer
In SPEAKING WITH GOD you will find fifteen different prayer situations, ten ways the Lord speaks to us, seven ways we obstruct the Lord's voice, seven reasons God appears to be silent, and three reasons we should fast and pray. Together they provide a beautiful tapestry of how to have a conversation with our living Lord that feeds directly into the practical needs of life.