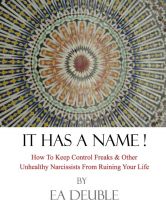 It Has A Name: How To Keep Control Freaks & Other Unhealthy Narcissists from Ruining Your Life
What is behind controlling personalities? A must read for living in today's society where self-centeredness is becoming more the norm. The author shares her journey of discovery about the nature of unhealthy narcissism. Readers will learn how to recognize people who display unhealthy narcissistic personality traits, the root cause of the personality disorder, and what makes them do what they do.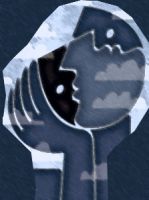 PsychoSummery : Personality Disorders
It is really boring for most of the people to get into the complex definitions and analysis of Psychology. PsychoSummery does that for you ! This books offers a cute summery for the 10 personality disorders that we face everyday, yes, everyday ! You can use it as a study guide in you Psychology 101 class or to diagnose yourself !