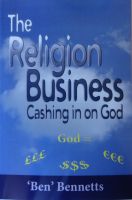 The Religion Business: Cashing in on God
Although God's existence has never been proven, many people make lots of money from the belief that "he" does exist. This book, written by an atheist, lays bare the money-making machinery that lies behind God and the many other mythical supernatural beings. Religion is a business, marketing and selling a product in exchange not only for money but also mind control of a large group of people.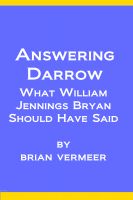 Answering Darrow : What William Jennings Bryan Should Have Said
The highlight of the Scopes Monkey Trial was when Clarence Darrow called William Jennings Bryan up to the stand. Darrow questioned Bryan on his belief in the Bible. Bryan's answers actually did more harm than good as they seemed to make Bible believers seem ignorant and unsure even of their own beliefs. In this book, I give my opinions on how Bryan should have answered the questions.