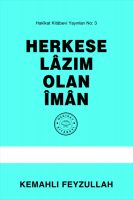 Herkese Lazım Olan Iman
(5.00 from 1 review)
İslâm dîninin bilinmesi gereken îmân esaslarını ve îmânın altı şartını kaynak kitaplardan aktararak detaylı bir şekilde açıklayan bu kitâb, aynı zamanda diğer dînler hakkında bilgiler de verip İslâmiyyet ile karşılaşdırmakda ve Müslümân olan meşhur yabancıların görüşlerine ve hayat hikâyelerine de yer vermektedir.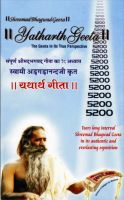 The Science of Religion for Mankind – Shreemad Bhagwad Geeta - Yatharth Geeta
(5.00 from 1 review)
What were the inner feelings and emotions of Shri Krishn when he preached the Geeta? All inner feelings cannot be expressed in words. Some can be told, some are expressed through the body language, and the rest are to be realised which can only be understood by a seeker through experiences. Only after attaining the state which Shri Krishn had been to, an accomplished teacher knows what Geeta says.