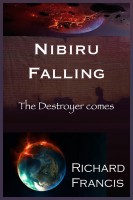 Nibiru Falling
The Destroyer was here...as it was man's nature we were unprepared. Would we survive? Was there any hope? A planet had entered into our Solar System. Since 1970 Governments knew about it and lied. The Internet came and with it the revelation. We were afraid...we were very afraid.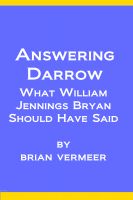 Answering Darrow : What William Jennings Bryan Should Have Said
The highlight of the Scopes Monkey Trial was when Clarence Darrow called William Jennings Bryan up to the stand. Darrow questioned Bryan on his belief in the Bible. Bryan's answers actually did more harm than good as they seemed to make Bible believers seem ignorant and unsure even of their own beliefs. In this book, I give my opinions on how Bryan should have answered the questions.