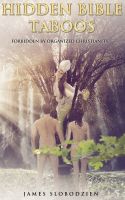 Hidden Bible Taboos Forbidden By Organized Christianity
Have you ever wondered about the Mysteries of God's wisdom or the secret to knowledge? Jesus condemned the religious leaders of his day for taking away the "Key to Knowledge," (Luke 11:52). This remarkable article anthology may have accidentally uncovered some of these ancient mysteries that are now considered TABOO - to help you to read and really understand the Bible.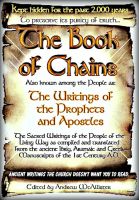 The Book of Chains
(3.67 from 3 reviews)
Hidden from the world for the past 2,000 years this true and factual writing is the most important and sacred document known to man. It is not to be taken lightly or in jest and is for those who are sincere in their search for the absolute TRUTH. Not a religious teaching or part of any church or sect. Only if you hunger for truth should you read this book.