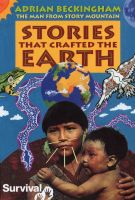 Stories That Crafted The Earth
(5.00 from 2 reviews)
International storyteller Adrian Beckingham, The Man From Story Mountain, has worked with indigenous peoples for over two decades. Enjoy here a rare collection of tales from the firesides, carried across thousands of years of oral tradition, about how our world was made. It tells the beginnings of the first rivers, mountains, forests, valleys, oceans, stars, sun, moon, animals,and people.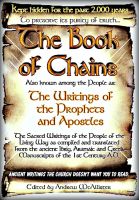 The Book of Chains
(3.67 from 3 reviews)
Hidden from the world for the past 2,000 years this true and factual writing is the most important and sacred document known to man. It is not to be taken lightly or in jest and is for those who are sincere in their search for the absolute TRUTH. Not a religious teaching or part of any church or sect. Only if you hunger for truth should you read this book.