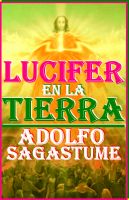 Lucifer en la Tierra
Lucifer, también conocido como Luzbel y Lucero, fue gobernador del Paraíso. En ese tiempo le transmitió a Adán y Eva ciertos secretos sobre la creación del universo, pero usando maña no entregó todo el conocimiento. Desde entonces se convirtió en el oponente, enemigo o contrario de Dios. Ahora está en la tierra y es su Gobernador.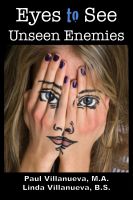 Eyes to See Unseen Enemies
This book is a polemic against the cultural Christianity of today. It assists the reader in understanding the error of the post modern neo-pagan church, and supplies the tools needed to escape this false religion. Anchored on Scripture, dreams, and visions, this is an urgent message for an urgent time.