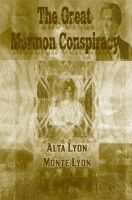 The Great Mormon Conspiracy
by

Alta Lyon
Presented as dialogue between Grandmother and Granddaughter, Mormon history unfolds as never before. Grandmother, convinced of the legitimacy of Joseph Smith, discloses to an inquisitive teen the betrayal and deceit she has uncovered in a forty-year quest for the truth. What unfolds is a complex drama that transformed Joseph Smith's focus on the eternal into a gospel fixated on the flesh.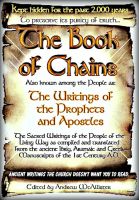 The Book of Chains
by

Andrew McAllister, Sr
(3.67 from 3 reviews)
Hidden from the world for the past 2,000 years this true and factual writing is the most important and sacred document known to man. It is not to be taken lightly or in jest and is for those who are sincere in their search for the absolute TRUTH. Not a religious teaching or part of any church or sect. Only if you hunger for truth should you read this book.