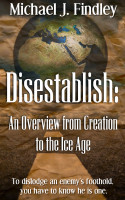 Disestablish: An Overview from Creation to the Ice Age
by

Michael J. Findley
To Dislodge an enemy's foothold, you have to know he is one. Take a breakneck ride through thousands of years of history, science, and literature to discover the truth about Secular Humanism, its roots, and its impact from the beginning until now. These fifty brief pages could change everything. Can you afford not to read them?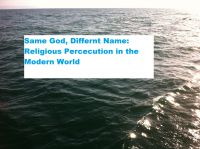 Same God, Different Name: Religious Intolerance in the Modern World
by

P. Hogan
This short book is intended for the average person interested in knowing the range of religious persecution by other religious groups, secular organizations, and societies in general. This book will briefly cover India, Vietnam, the US, and more to cover a range of problems facing religious liberty in the modern world.