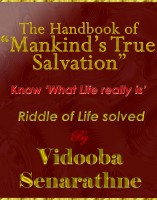 The Handbook of Mankind's True salvation
I solved the great 'Riddle of Life' to prove the god delusion by revealing 'What Life Really is' and 'How exactly Life emerged Spontaneously'. So, here it is: 'Sensitivity' is 'Life'. Anybody deciding life to be a creation is ridiculous where nobody knew what life is to this day. Well, Sensitivity is a physical factor through which, two other factors 'Consciousness' and 'Desire' derive.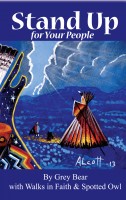 Stand Up For Your People
(5.00 from 1 review)
Prison officials in the AZ DOC actively oppress Native American religious exercise. A high ranking religious administrator uses prison policy like a weapon against our people. With their policy, they desecrate our sweat lodge and religious items, force us to prove our race to practice, deny equal access to religious ceremonies, deny the use of ceremonial kinni-kinnick, etc.