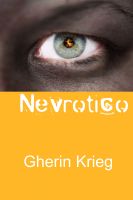 Nevrotico: A Personal Chronicle of OCD, Anxiety and Neurosis
Nevrotico is a first-person narrative that goes well beyond the stereotypical hand-washing and germ phobia usually associated with OCD. The reader will become immersed in the 'anxiety experience' while exploring the potential environmental and physiological causes for this strange and mysterious malady. The musings of Gherin Krieg are often as irrational as the condition of OCD itself.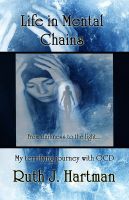 Life in Mental Chains (Memoir)
From darkness to the light -- my terrifying journey with OCD. Once an easygoing person and confident dental hygienist, what happens one February changes Ruth J. Hartman's life forever. OCD locks its tentacles around her mind, taking her on a terrifying journey she never imagined possible. Take Ruth's journey with her, as she travels through the darkness to the light.