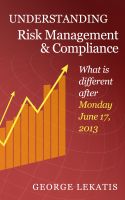 Understanding Risk Management and Compliance, What is different after Monday, June 17, 2013
His speech is very interesting. We can even find more about meritocracy: "A meritocracy is a system in which the people who are the luckiest in their health and genetic endowment; luckiest in terms of family support, encouragement, and, probably, income; luckiest in their educational and career opportunities; and luckiest in so many other ways difficult to enumerate—these are the folks who reap .
Copywriting, Made So Simple Even You Can Understand
A funny title but a serious study. A step by step guide in writing an effective ad written by a lifelong copywriter. Mike Swedenberg was trained at the School of Visual Arts and has 42 years in advertising, copywriting, sales and marketing.