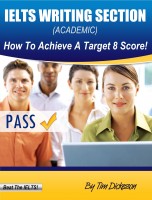 IELTS Writing Section (Academic) - How To Achieve A Target 8 Score!
by

Tim Dickeson
Are you nervous about getting the score you need in the IELTS writing section (Academic test mode)? Would you like to learn how to write high scoring Task 1 and Task 2 answers? This book will go through step-by-step how to develop answers for the Task 1 report and Task 2 essay that the IELTS evaluators will love!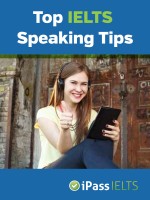 Top IELTS Speaking Tips
by

Wellbird Education Lda NIF: 510314589
(5.00 from 4 reviews)
The Top IELTS Speaking Tips book features essential tips and useful language for each part of the IELTS speaking test to help you increase your band score. It also contains lists of general and specific mistakes to avoid. All the tips were written by our team of IELTS tutors, materials writers and examiners and are based on over 10 years of helping students do well in the IELTS test.