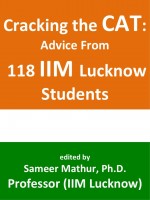 Cracking The CAT: Advise From 118 IIM Lucknow Students
This guide has advise on how to prepare for the CAT exam, voluntarily contributed by the IIM Lucknow, PGP Batch of 2012-2014. Every one of these students actually prepared for and successfully navigated the CAT exam. They have "Been There, Done That"! You get distilled advise on how to prepare and how not to prepare for this tough exam right from the horse's mouth.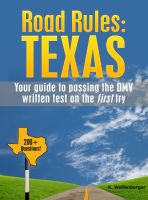 Road Rules: Texas
This Q+A style book is an excellent resource to prepare new or experienced drivers for the written portion of the Texas driver test. If your goal is to pass the test on your first try, then this book is for you!