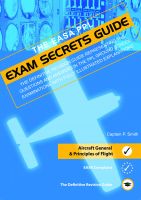 PPL Exam Secrets Guide - Aircraft General & Principles of Flight
This unique book has been carefully compiled to provide all candidates for the EASA Private Pilot's Licence ground school examination the current representation of multi-choice questions with answers and fully illustrated explanations. It offers the equivalent of three differing complete examination papers and the format of each question is exactly as it appears in the examination.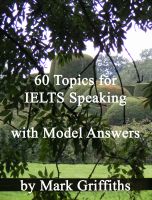 60 Topics for IELTS Speaking with Model Answers
Everything you need to know about IELTS Speaking in one book! What exactly do you have to do to get a particular band score? Which easy-to-learn words and phrases can improve your score quickly? What should you include in your answers to impress the examiner? Which aspects of grammar or pronunciation should you focus on?