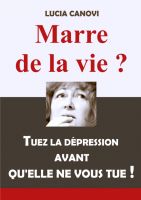 Marre de la vie ? Tuez la dépression avant qu'elle ne vous tue !
by

Lucia Canovi
Vous êtes malheureux ou découragé, fragile ou angoissé ? L'idée de mettre fin à vos jours vous a déjà effleuré ?... Alors ce livre va changer votre vie. C'est le plan du labyrinthe dépressif, le phare qui permet d'éviter les récifs et d'arriver à bon port, le chaînon manquant entre le bonheur et vous. Longueur : 859 pages en livre-papier. Table des matières entièrement cliquable.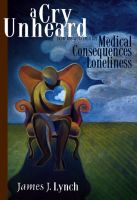 A Cry Unheard: New Insights into the Medical Consequences of Loneliness
by

James J. Lynch
Every year, millions of lonely people, unable to communicate with their fellow human beings, die broken-hearted, long before their time. It is a silent epidemic, says Dr. James Lynch, hailed by many of our nation's leading medical experts as a pioneer and visionary in the field of mind/body/interpersonal health. A groundbreaking work, A Cry Unheard connects loneliness and heart disease.