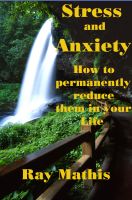 Stress and Anxiety - How to permanently reduce them in your life
There are a lot of books about how to manage stress better. The strategies other books give do help lower stress. However, they are often what therapists call "band aids" that only give temporary relief, and only while you're doing them. There's a difference between temporarily feeling better, and getting better. Getting better means permanently reducing stress. This book shows you how.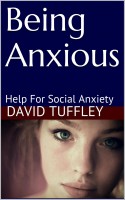 Being Anxious: Help for Social Anxiety
Practical, down-to-earth advice on what Social Anxiety is, what causes it and how you can deal with it. In this no-nonsense how-to guide you will get a set of Cognitive Behaviour Therapies that have been proven to work with a generation of sufferers. – use them, safe in the knowledge that these have already worked for countless people already, people who now live richer, more satisfying lives.