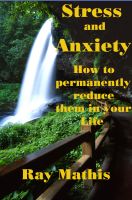 Stress and Anxiety - How to permanently reduce them in your life
There are a lot of books about how to manage stress better. The strategies other books give do help lower stress. However, they are often what therapists call "band aids" that only give temporary relief, and only while you're doing them. There's a difference between temporarily feeling better, and getting better. Getting better means permanently reducing stress. This book shows you how.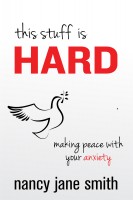 This Stuff Is Hard
Do you have a negative voice in the back of your head? Many of us fall prey to the belief that our anxiety helps us improve. That critical voice seems to help by pointing out areas where we could be better. In "This Stuff Is Hard: Making Peace With Your Anxiety," Nancy Jane Smith, MSEd, LPC tells us the truth: we're being tricked. Anxiety does not help us, and we must learn to make peace with it.