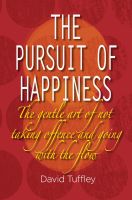 The Pursuit of Happiness: The Art of Not Taking Offence & Going with the Flow
Happiness is an elusive quality for many in today's world. But there is a powerful, little known secret in the pursuit of happiness. It takes a minute to learn and a lifetime to perfect. It is simply this; to not mind what happens and not react. It is the gentle art of not taking offence and learning to go with the flow. Settle in for the ride as the secret of strategic non-action is revealed.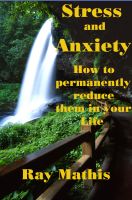 Stress and Anxiety - How to permanently reduce them in your life
There are a lot of books about how to manage stress better. The strategies other books give do help lower stress. However, they are often what therapists call "band aids" that only give temporary relief, and only while you're doing them. There's a difference between temporarily feeling better, and getting better. Getting better means permanently reducing stress. This book shows you how.