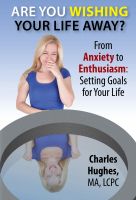 Are You Wishing Your Life Away?
Setting goals is not about what you can do; it's about what you want to do. Mr. Hughes suggests ways to recognize anxiety for what it is: a way to avoid risk. Mr. Hughes then offers a five-step approach to achieving goals. If you are ready to turn your fear into enthusiasm and reach your dreams, "Are You Wishing Your Life Away?" is your book. See my website for a holiday discount coupon.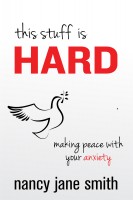 This Stuff Is Hard
Do you have a negative voice in the back of your head? Many of us fall prey to the belief that our anxiety helps us improve. That critical voice seems to help by pointing out areas where we could be better. In "This Stuff Is Hard: Making Peace With Your Anxiety," Nancy Jane Smith, MSEd, LPC tells us the truth: we're being tricked. Anxiety does not help us, and we must learn to make peace with it.