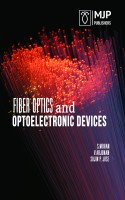 Fiber Optics and Optoelectronic Devices
by

S Mohan

,

V Arjunan

, &

Sujin.p Jose
This book deals with the fundamentals of light, fibers and fiber optics along with various types of fibers, lasers including the recent advances in lasers. Since optical communications is the current interest of this century, optical sources, detectors, optoelectronic modulators, optical amplifiers, fiber optic network components and optoelectronic integrated circuits are discussed extensively.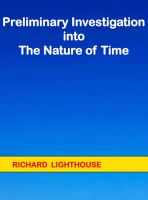 Preliminary Investigation into the Nature of Time
by

Richard Lighthouse
Quantum field theories dictate that spacetime be structured in discrete terms. This paper proposes an alternate structure for the definition of time, and describes experimental approaches that will validate the hypothesis. Also proposed in this paper is the existence of an Absolute Frequency that pervades the entire physical universe. This fundamental frequency may be instrument detectable.