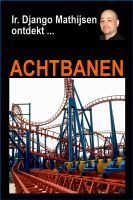 Achtbanen
Wetenschapsjournalist Django Mathijsen duikt in de fun, fysiologie en fysica van achtbanen en onderwerpt vooraanstaande achtbanenbouwers aan een kruisverhoor.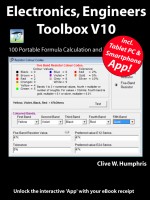 Electronics Engineers Toolbox V10
Electronics Engineers Toolbox V10 eBook covers all the standard calculations required by students and professionals available in a quick and easy to use interactive look-up guide. DC Calculations, AC Calculations, Maths Calculations and Electronics Applications are presented as attractive screen images where simple mouse clicks select the calculation and enable you to insert your own values.