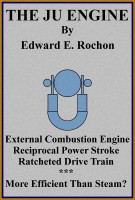 The JU Engine
Description of an external combustion reciprocal engine with a different operating method. JU refers to a liquid cylinder medium alternating between a J shape to a U shape. A ratchet system regulates piston action. Two pistons are required as a minimum. It is hoped the engine is clean and efficient.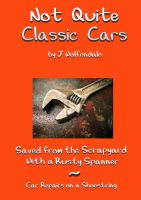 Not Quite Classic Cars. Saved From the Scrapyard With a Rusty Spanner. Car Repairs on a Shoestring.
This lovingly written little book recounts a true car enthusiast's thrifty repairs on cars that were never considered classics and mostly destined for the scrap yard! Enough images and 'car stuff' for the mechanic in you; enough story even for those with only a passing interest in cars, this book is a fantastic window on an era when everybody tinkered with their cars to keep them on the road.