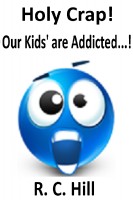 Holy Crap! Our Kids' are Addicted...!
(5.00 from 1 review)
The true story, with a humorous twist, of one family's fight with the serious problem of heroin addiction. This is an account of three of the family's children becoming addicted to heroin and the parents' struggle to cope with the ensuing issues.