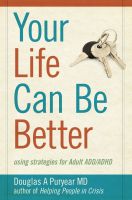 Your Life Can Be Better: using strategies for Adult ADD/ADHD
by

Douglas A Puryear MD
(5.00 from 2 reviews)
this ADD book is different: -it is by a psychiatrist, about his own struggles with ADD and those of his patients and his friends. -it is personal, about real people coping with real problems. -it is about strategies, not about medications or the history, definition or diagnosis of ADD. -it is not academic. it is interesting and light reading, with lots of helpful information and ideas.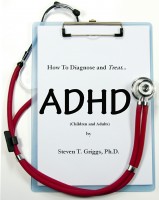 How To Assess and Treat ADHD (Children and Adults)
by

Steven T. Griggs, Ph.D.
As a clinical psychologist, this ebook is my attempt to distill 30 years of working with children, most of whom have ADHD or related problems. Parents have the same questions, which mostly boil down to "Does my child have it?" This ebook tells you exactly what I do in the office to figure that out, AND how to treat ADHD.