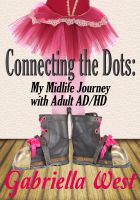 Connecting the Dots: My Midlife Journey with Adult AD/HD
Most of us have heard of ADHD, so why is it so common for women not to be diagnosed until they are in midlife? Novelist Gabriella West is refreshingly candid about her journey towards a diagnosis of ADHD, which started a few years ago when she encouraged her partner to get a diagnosis. She uncovers a family history of the disorder, looking back at her own mother's life in Ireland in the 1970s.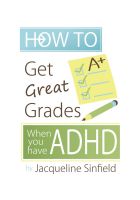 How To Get Great Grades When You Have ADHD
ADHD in students can result in severe underachievement. Whether you want to focus and concentrate in class, develop time management skills so you can arrive to class and exams on time, learn how to motivate yourself, as well as manage classic ADHD behaviors such as procrastination, worry, stress and anxiety because there are answers to all these problems.