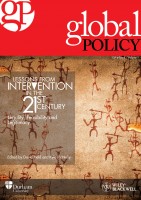 Lessons from Intervention in the 21st Century: Legality, Feasibility and Legitimacy
Debates about military intervention, humanitarian or otherwise, typically involve three issues: the legality of intervention in relation to international law, the legitimacy of the intervention to the wider public and the feasibility of proposed interventions. Edited by David Held and Kyle McNally, this e-book brings together world-class academics and practitioners to comment on these issues.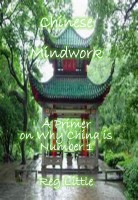 Chinese Mindwork: A Primer on Why China is Number 1
English speaking people have constructed a global order over several centuries, but China has now emerged as its likely strategic, financial and cultural centre. This book uses half a century of experience and exploration to suggest the profound and unique cultural and historical wisdom that informs this achievement, but that remains unknown and unimaginable to the world beyond Asia.