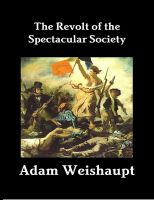 The Revolt of the Spectacular Society
The elite control not just the economy but also how people think. To maintain their power, they have to seduce and condition the ordinary people into sharing their value system. By controlling what students are taught at schools and colleges and by ensuring that the media reflects only their ideology, the elite exercise total mind control over the population. It's time to revolt.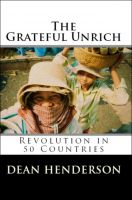 The Grateful Unrich: Revolution in 50 Countries
Covering fifty countries on six continents over a twenty-year span- Henderson asks the hard social, political and economic questions while vagabonding his way around the world. Invoking the wit and humor of Twain and the curiosity of Kerouac- Henderson discovers himself, humanity and revolutionary politics through encounters with God's chosen people - the global poor.