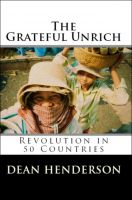 The Grateful Unrich: Revolution in 50 Countries
Covering fifty countries on six continents over a twenty-year span- Henderson asks the hard social, political and economic questions while vagabonding his way around the world. Invoking the wit and humor of Twain and the curiosity of Kerouac- Henderson discovers himself, humanity and revolutionary politics through encounters with God's chosen people - the global poor.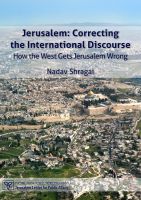 Jerusalem: Correcting the International Discourse - How the West Gets Jerusalem Wrong
The Holy City of Jerusalem is one of the most contentious facets of the Arab-Israel conflict. In this volume, Nadav Shragai, who served as a journalist and commentator at Ha'aretz between 1983 and 2009 and has documented the dispute over Jerusalem for thirty years, offers a fresh perspective that seeks to correct the international discourse on the future of the city.