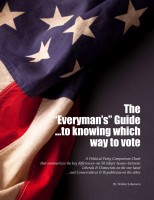 The Everyman's Guide to knowing which way to vote
(4.00 from 2 reviews)
"The Everyman's Guide to knowing which way to vote" is a Political Party Comparison Chart that clarifies the key differences--on 50 major issues--between Liberals & Democrats on the one hand...and Conservatives & Republicans on the other. It is a user-friendly 'Voter's Guide' that summarizes--and simplifies--the basic stand that each party has on the most important issues facing America today.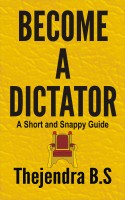 Become a Dictator - A Short and Snappy Guide
(3.33 from 3 reviews)
Have you ever thought of becoming a dictator of some country and terrorizing its people for a few decades? Then look no further. Everything you wanted to know about how to become a dictator, but were too embarrassed to ask is available right here in this concise guide. It contains the most comprehensive specifications for every aspiring dictator.