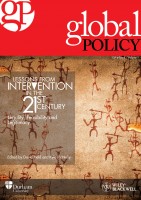 Lessons from Intervention in the 21st Century: Legality, Feasibility and Legitimacy
by

Global Policy
Debates about military intervention, humanitarian or otherwise, typically involve three issues: the legality of intervention in relation to international law, the legitimacy of the intervention to the wider public and the feasibility of proposed interventions. Edited by David Held and Kyle McNally, this e-book brings together world-class academics and practitioners to comment on these issues.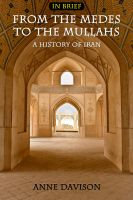 From The Medes to the Mullahs A History Of Iran
by

Anne Davison
(5.00 from 2 reviews)
This book offers an accessible, but comprehensive, introduction to the long and rich history of Iran. Starting around 600 bce it traces the main historical events finishing with the modern Islamic Republic of Iran. It would be of particular interest to the non-academic person who wants to understand a country that is frequently misunderstood.