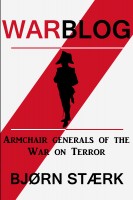 Warblog: Armchair Generals of the War on Terror
The "warbloggers" who emerged after the September 11 attacks believed that the War on Terror and the invasion of Iraq could trigger a humanistic and democratic reformation of the Islamic world. They were wrong, but not alone. Their optimism reflected an old and powerful Western fantasy: That liberal democracy is natural, inevitable, and appealing to all people everywhere.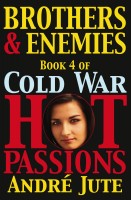 Brothers & Enemies
In the postwar years the Cold War ramps up, with consequences for true patriots on boths sides of the Iron Curtain — and their families. BROTHERS & ENEMIES, Book 4 in Andre Jute's globally sweeping thriller series COLD WAR, HOT PASSIONS, encapsulates the human cost of the key events that shaped the modern KGB and CIA, and the world we live in.