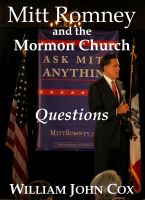 Mitt Romney and the Mormon Church: Questions
(4.40 from 5 reviews)
A brief review of the Mormon corporate empire and the power it holds over high priest and presidential candidate Mitt Romney, whose family has been a part of the Mormon Royalty since the Church's creation.
Le « mal américain »
Qu'Obama aboutisse ou non à un accord avec les Républicains, cela ne changera pas grand' chose à la perspective à long terme des États-Unis, celle d'une faillite programmée. Comment les États-Unis en sont-ils arrivés là ? Le « mal américain » peut-il frapper la France ? Sarkozy y a-t-il concouru ?