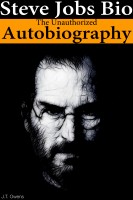 Steve Jobs Bio: The Unauthorized Autobiography
Steve Jobs in His Own Words. Get a unique insight into the mind of one of the most influential thinkers, creators and entrepreneurs of all time. The man responsible for ringing in the digital age, known for his perfectionist attitude and futuristic vision. Hear his story from the advent of the personal computer to revolutionizing the handheld industry with the iPod, iPhone, iPad and more...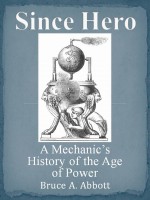 Since Hero: A Mechanic's History of the Age of Power
A general-interest history of the development of power technology over the last two thousand years. Steam engines, internal combustion engines, nuclear power, and more are described and simplified for the reader's understanding and enjoyment. The author is a professional mechanic who has worked on everything from humble lawn mower engines to multi-million dollar gas turbines.