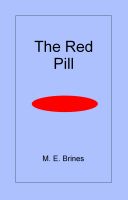 The Red Pill
(5.00 from 1 review)
The horrifying "ultimate book on conspiracy theories." Does a cabal of evil financiers dominate Western civilization? This book examines the how and the why, investigating the relationship of modern politics and ancient religion, revealing who "they" are and their plans for your future.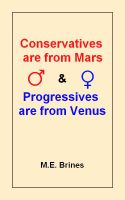 Conservatives are from Mars & Progressives are from Venus
(4.50 from 2 reviews)
Why do those who disagree with you politically believe the ridiculous things they do? Why don't they see what's so obvious? How does the Progressive Mentality differ from the Conservative Mentality? What are their origins? Their motivation? Their goals? What part does religion play in political worldviews – for BOTH sides. What does the Culture War mean for the future of the US.