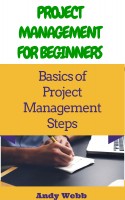 Project Management For Beginners : Basics Of Project Management Steps
by

Andy Webb
If you are new to Project Management and need a good introductory course then this book is for you. This book is a fundamental guide to the practice of project management. It gives you a step by step approach to project management. It is a crash course which will help you kick start your journey as a project manager.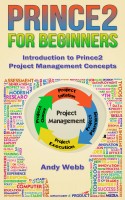 Prince2 for Beginners - Introduction to Prince2 Project Management Concepts
by

Andy Webb
The PRINCE2 (PRojects IN Controlled Environments) Exam is a de facto process-based project management method used widely throughout the United Kingdom and internationally, as well. This book is designed to help you learn more about the examination process, including test questions, so you can prepare for and pass it to earn your PRINCE2 certification.