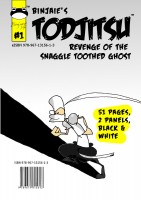 Toadjitsu Revenge of the snaggle toothed ghost
Recently, the snaggle-toothed ghost aka the bigfoot was spotted in Binjai ville's wood, the news broke out, Binjaie ville is flooded with reporters and bigfoot lover, but not all of them are bigfoot fetishism one of them is a poacher, Toadjitsu, a local hero expert in Pencak Silat and herbology, is despatched by the Chieftain to investigate this paranormal and put a stop to any injustices.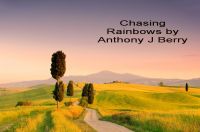 Chasing Rainbows
(5.00 from 1 review)
When worlds collide the price can be fatal ... The eighties and Nick is a London-based widower with a two-year-old daughter. He begins a relationship with Eamon, a gay teacher from Paris and the odds are already against them. But they are about to be tested in ways they could never have imagined. Soon they're entangled in the dangerous world of drugs, porn and even murder. How can they survive?