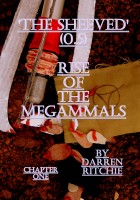 'The Sheeved', Rise Of The Megammals. Chapter one
by

Darren Ritchie
(5.00 from 1 review)
There has been an underlying threat to mankind for centuries, we just never knew it. When Neanderthal man died out there was 'Homo Sapien' to take his place, when 'Homo Sapien' eventually fades into existence there will be the 'Megammal' to take his place. The plans to expedite man's demise is now in place with the world completely unprepared and unwitting. Can a few make a difference to save us?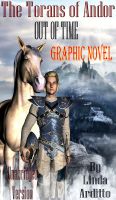 The Torans of Andor 'Out of Time' GRAPHIC NOVEL
by

Linda Arditto
(5.00 from 16 reviews)
Was it an accident or fate which drew Peter to discover the magical Toran jewel? Did whoever or whatever that left this jewel behind intend for him to find it on a particular day with a particular intent? Passing through the portal via the jewel, our unlikely and rather cowardly hero soon finds himself thrown into a world of Volitos, Maytols and dwarf-like forest people.