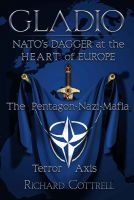 GLADIO - NATO'S Dagger at the Heart of Europe: The Pentagon-Nazi-Mafia Terror Axis
Masquerading as a rear guard against a Communist takeover, NATO's covert special forces are in reality a hideous cancer poisoning European democracy. NATO was behind the Red Brigades and RAF; the murders and attempts on the lives of heads of state: Aldo Moro, Robert Maxwell, Olaf Palme, Pope John Paul II, and JFK; and the false-flag train bombings in London, Madrid and Bologna.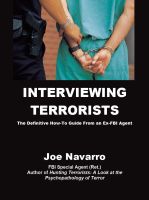 Interviewing Terrorists: The Definitive How-to Guide From An Ex-FBI Special Agent
"Interviewing Terrorists" highlights the significant differences between a terrorist interview and criminal interviews. Mr. Navarro explains with considerable authority, what is at the core of every terrorist and what must be overcome to achieve a successful interview. The book also reveals and explores at length those techniques that work best with terrorists.