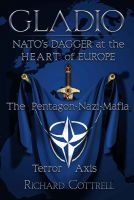 GLADIO - NATO'S Dagger at the Heart of Europe: The Pentagon-Nazi-Mafia Terror Axis
Masquerading as a rear guard against a Communist takeover, NATO's covert special forces are in reality a hideous cancer poisoning European democracy. NATO was behind the Red Brigades and RAF; the murders and attempts on the lives of heads of state: Aldo Moro, Robert Maxwell, Olaf Palme, Pope John Paul II, and JFK; and the false-flag train bombings in London, Madrid and Bologna.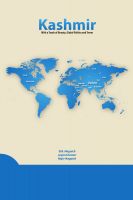 Kashmir : With A Touch Of Beauty, Global Politics and Terror
This book deals with history, culture, temples, monuments, paintings, economics, wild life, tourism, , agriculture, secession & terrorism in Kashmir and India.The special feature of the book is additional coverage of Indo-US and Indo-US-Pakistan (terrorism epicenter) relations along with Afghanistan, Bangladesh, China and Russia as well as the long duration of relationship , 1947-2012.