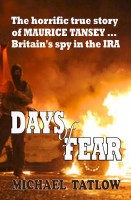 DAYS of FEAR
A true story of horror, bloodshed and courage… The Irish Republican Army, supported by many Catholic priests, became involved in murderous attacks and bombings. The Troubles in Northern Ireland exploded into outright armed rebellion. In 1970, Britain's MI6 thrust into the bloody fray a young former commando, the ideologue Maurice Tansey. his true story ....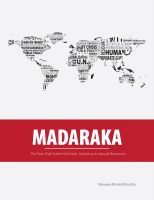 Madaraka: The Poor Shall Inherit the Earth, Including Its Natural Resources
This book aims to provide readers with a general overview of neoliberal (economic/corporate) globalization - presently militarized via the fabricated U.S-led War on Terror - and to draw attention to the political economy of this exploitative system, which is marked by increasing inequality, oppression, and the exploitation of both people and the natural environment, exclusively for profit.