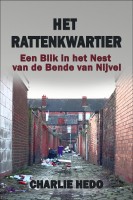 Het Rattenkwartier : Een Blik in het Nest van de Bende van Nijvel
by

Charlie Hedo
De oorspronkelijke bewoners van de wijk Negenmanneke in Sint-Pieters-Leeuw wantrouwden de omgeving van het Rattendaalkasteel. Daar streken begin vorige eeuw rare mannen in woonwagens neer. Jaren later zou een inwoner van het 'Rattenkwartier' opgepakt worden in het onderzoek naar de Slachter van Bergen. Enkele van zijn buren en familieleden zijn hoofdverdachten in de zaak Bende van Nijvel.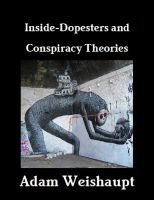 Inside-Dopesters and Conspiracy Theories
by

Adam Weishaupt
The 9/11 "conspiracy theory" is the ultimate McGuffin – it's nothing at all. Its secret function, though, is very real. It drives a secondary plot and an entirely different narrative. Its true purpose is to undermine the basis of government – any government, government in principle – and to "reveal" all government as a lethal threat to the people, as an eternal conspiracy.