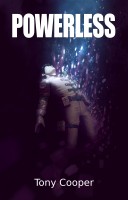 Powerless
When the best friend of a retired superhero is killed by another power, Martin must drag himself out of his self-imposed isolation to find out who is responsible. In doing so he finds himself digging up a past he would rather forget, risking exposing the secret of why the team split up and destroying all their lives in the process.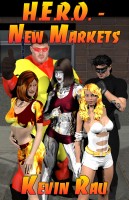 H.E.R.O. - New Markets
Psystar, Black Tiger and Spartan are back in the latest adventures in Metrocity. The heroes become caught up in the activities of a new slave ring. Heroes are captured, crimes occur and a fire is put out as the new heroes deal with the ongoing activities of the new slave ring. Additional heroes join the team as they take on the villains in a final attempt to save their friends.