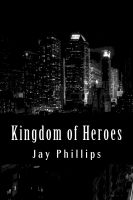 Kingdom of Heroes
They were supposed to be invincible; they were supposed to be our heroes. Someone is murdering the most powerful superheroes in the world. To stop a killer, The Seven turn to a man who hates them as much as anyone. An imprisoned man known only as The Detective finds himself in the unenviable position of helping the people he despises in exchange for his freedom.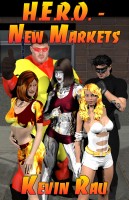 H.E.R.O. - New Markets
Psystar, Black Tiger and Spartan are back in the latest adventures in Metrocity. The heroes become caught up in the activities of a new slave ring. Heroes are captured, crimes occur and a fire is put out as the new heroes deal with the ongoing activities of the new slave ring. Additional heroes join the team as they take on the villains in a final attempt to save their friends.