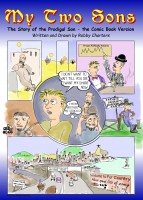 My Two Sons: The Story of the Prodigal Son -- the Comic Book Version
An amusing remix of a well known parable. The younger of two sons wants his share of the inheritance. He then goes off to Far Country, where he becomes a yuppy, living life in the fast lane, and investing in pork belly futures. Its the pork bellies that get him in the end.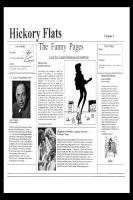 Hickory Flats
Volume I, The Funny Pages Anthony Sisco's unique, comic strip take on life Hickory Flats, Georgia.