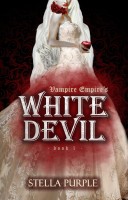 White Devil (Reverse Harem) (#1, Vampire Empire)
by

Stella Purple
(5.00 from 20 reviews)
A Reverse Harem - Vampire story. "There are no dark princes that will sweep your off your feet to an eternal land, 
but their looks sure can drive the mortals mad. Dare to take a bite, dear?" 
─ Amethyst zi Britannia.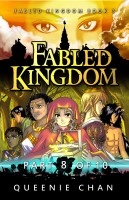 Fabled Kingdom [Part 8of10]
by

Queenie Chan
*P8/10ofFABLED KINGDOM, C16-17* Celsia may have found out many revelations about the queen, but that doesn't mean that what she knows is true. In order to seek the REAL truth, she decides to question the Summerens who have been held prisoner by Briar Rose in the castle's notorious "Red Cells." Little does she know what's in store for her...
Related Categories