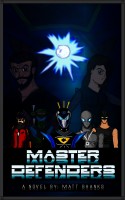 Master Defenders
by

Matt Bhanks
In a dreaded world infested with aliens, two officers embark on a quest to find powerful heroes across the nation. These fifteen fighters put aside their differences in order to prevent a vile alliance from unleashing an ancient abomination. 'Master Defenders' is a gripping story that brings hope, captures imagination, and builds the 'master' inside all of us.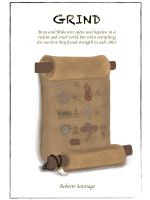 Grind
by

Roberto Santiago Rosado
(5.00 from 1 review)
In a time when honorable warriors found pride in protecting those in need, a new breed of powerful contractors were terrorizing peaceful people. Jirou thought he had lost it all, and so did Mika. When they met, it was just natural that they found shelter in each other's company. Now they have to work together and grind through the unthinkable in order to uncover Jirou's past and save his life.