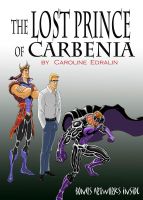 The Lost Prince of Carbenia
by

Caroline Edralin
(5.00 from 1 review)
A lost Prince.... A forgotten identity.... A world banished inside a magical crystal ball.... A man whose dreams about being a superhero turn out to be happening in real life.... All these and so much more.... This book will unveil the adventures of a new superhero that will capture your heart and imagination. Be a witness to the beginning of a new saga.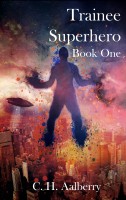 Trainee Superhero (Book One)
by

C. H. Aalberry
(5.00 from 1 review)
I was five when the saucers first attacked Earth, tearing up mountains and cities for reasons that we still don't understand. The superheroes saved us, fighting back using technology stolen from the saucers. I was chosen to be a superhero on my seventeenth birthday. I may only be a trainee superhero but I'm going to end this year in a cape or a coffin.