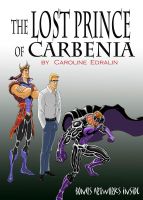 The Lost Prince of Carbenia
(5.00 from 1 review)
A lost Prince.... A forgotten identity.... A world banished inside a magical crystal ball.... A man whose dreams about being a superhero turn out to be happening in real life.... All these and so much more.... This book will unveil the adventures of a new superhero that will capture your heart and imagination. Be a witness to the beginning of a new saga.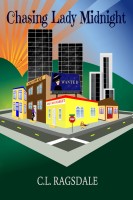 Chasing Lady Midnight (A Mystery With Superheroes)
(5.00 from 1 review)
Superheroes exist to "Save The World". But what if the world needs saving from The Superheroes? She's not the last hope, she's the only hope. Which is why The Mighty Superhero Security Squad is Chasing Lady Midnight.