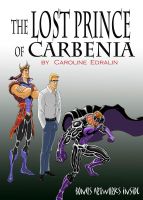 The Lost Prince of Carbenia
(5.00 from 2 reviews)
A lost Prince.... A forgotten identity.... A world banished inside a magical crystal ball.... A man whose dreams about being a superhero turn out to be happening in real life.... All these and so much more.... This book will unveil the adventures of a new superhero that will capture your heart and imagination. Be a witness to the beginning of a new saga.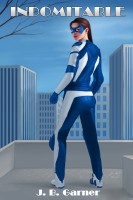 Indomitable
(4.00 from 1 review)
In a world suddenly filled with superheroes and supervillains, one woman, privy to the truth behind it, struggles to reverse the terrible event that has changed all of reality. The only problem is the one other person who knows the truth will do anything to prevent the world from becoming normal again.