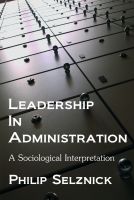 Leadership in Administration: A Sociological Interpretation
Foundational study of how organizations work and how leadership promotes them. Long cited by scholars in many fields and assigned in classwork in many departments, this book is considered to have virtually created the field of institutional-leadership management. Beyond the usual platitudes and generalities of leadership, this book takes a realistic look at what successful management means.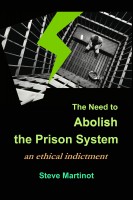 The Need to Abolish the Prison System: An Ethical Indictment
Imprisonment is an act of criminal violence, committed in pursuit of a revenge ethic. In responding to wrongdoing with violence, it doubles violence and criminality, rendering justice impossible. Instead, it valorizes violence as a role model (along with others). The book outlines the cultural transformation necessary to think of restorative justice, and get past the travesty of imprisonment.