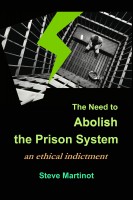 The Need to Abolish the Prison System: An Ethical Indictment
Imprisonment is an act of criminal violence, committed in pursuit of a revenge ethic. In responding to wrongdoing with violence, it doubles violence and criminality, rendering justice impossible. Instead, it valorizes violence as a role model (along with others). The book outlines the cultural transformation necessary to think of restorative justice, and get past the travesty of imprisonment.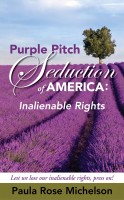 The Purple Pitch Seduction of America: Inalienable Rights
(5.00 from 2 reviews)
Tongue-and-cheek politically incorrect articles covering the American scene and what might be going on behind the scene creates a new take on what Will Rodgers, the Smothers Brothers, Laugh In, and George Carlin might have said and pays homage to what's passing in the body politic, our American culture, and our yesteryear juxtaposing the inane with the profane as Christ shines through.