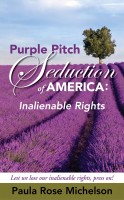 The Purple Pitch Seduction of America: Inalienable Rights
(5.00 from 2 reviews)
Tongue-and-cheek politically incorrect articles covering the American scene and what might be going on behind the scene creates a new take on what Will Rodgers, the Smothers Brothers, Laugh In, and George Carlin might have said and pays homage to what's passing in the body politic, our American culture, and our yesteryear juxtaposing the inane with the profane as Christ shines through.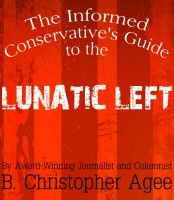 The Informed Conservative's Guide to the Lunatic Left
Award-winning journalist B. Christopher Agee dissects the agenda of America's political left through his analysis of current events and unique brand of commentary. Prepare to cringe, laugh, and most importantly learn the true vision the left has for America's future and what patriots must do to stem the tide. Agee's column, "The Informed Conservative," reaches a monthly audience of three million.